"Specializing in Precast Structures, Ready Mix Concrete & Aggregate"
JJ's Concrete was established in 2009. We started with three concrete trucks and two rock trucks. Now we've expanded to twenty-two concrete trucks, ten rock trucks, and ten semis.
JJ's Concrete has expanded to providing Precast Structures while still supplying our local and surrounding area concrete.
Our motto is "Building a Strong Foundation". Believing that whatever the end outcome of a project is going to be, a strong foundation must be built first.
Janet Wagler, Owner and President, has built a solid reputation in Southern Indiana by continually providing customers with superior products and services.
Janet is a member of several concrete and business organizations;  Women Business Enterprise, Women Owned Small Business, National Precast Association, Indiana Ready Mixed Concrete Association, US Federal Contractor Registration and INDOT certified.






I hope you enjoy our new website. Please check back for more news and events.
Precast Structures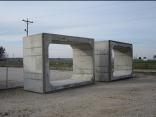 JJ's Concrete is certified by the National Precast Concrete Association (NPCA) and INDOT approved, which means our manufacturing plant operates at the highest standards of production and quality control.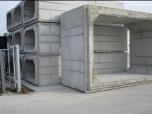 We design and manufacture standard and custom precast concrete products to meet large-scale infrastructure demands for highway construction, retaining walls, electric and gas utility, telecommunications, water, on-site wastewater, and sewage applications.
We fulfill the needs of both residential and commercial projects with our extensive line of concrete products.
Family owned and operated since 2009, JJ's Concrete offers the right mix of old-fashioned family values, unmatched customer service and first-rate products to meet your demands.
Ready Mix Concrete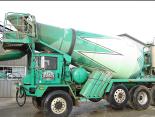 At JJ's Concrete we pride ourselves by supplying our local and surrounding areas with quality concrete poured to suit your specific needs.
JJ's Concrete offers all types of concrete for poured floors, basements, garages, patios, porchs, poured concrete walls and retaining walls.
Call us to help you customize all your concrete projects.
Colored Poured Concrete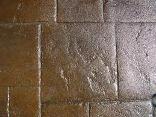 With colored concrete the creative options and color choices are endless, making it possible to achieve the perfect look. Colored concrete can transform a room or patio from plain to spectacular.
Colored concrete can be used to simulate the look of brick, flagstone, pavers, or tile. Not only is concrete coloring a beautiful design option, but it is also affordable and compatible with both new and existing concrete.
Colored concrete can be paired with other concrete finishing techniques to create a striking affect. These techniques include broom finishing and exposing of aggregate. Broom finishing can create shadow effects, "swirl" and "fan" patterns on colored concrete. Exposing of aggregate gives the concrete a natural textured look by letting the stone or gravel in the concrete show through.
Here is our color chart brochure for all of the colored concrete that JJ's has to offer. Click the links below to view our color chart, stamping release color options, and non-reactive stain options.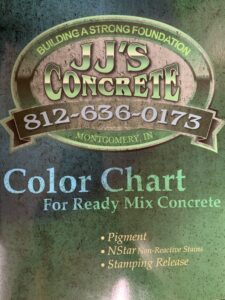 https://jjsconcrete.com/wp-content/uploads/2020/10/IMG_1177-scaled.jpg
https://jjsconcrete.com/wp-content/uploads/2020/10/IMG_0955-scaled.jpg
https://jjsconcrete.com/wp-content/uploads/2020/10/IMG_0956-scaled.jpg
Contact us to set up a time to come in our office and get a first hand look at the color concrete samples we have to give you a better idea of what you may want. Feel free to call in and ask any other questions and let us help you with all of your color concrete needs.
Montgomery Plant
9149 E 800 N
Montgomery, IN 47558
PH: 812-636-0173
FAX: 812-636-0193
Looking for more information concerning our concrete products? Please fill in the form below and we'll get back to you as soon as possible.